For any need in the West Africa region, we have established a local company, Rana Congo, which is located in Pointe Noire, in a strategical position just in front of Eni Marine Base and Total Exploration & Production Industrial Base and a few minutes from the Port entrance.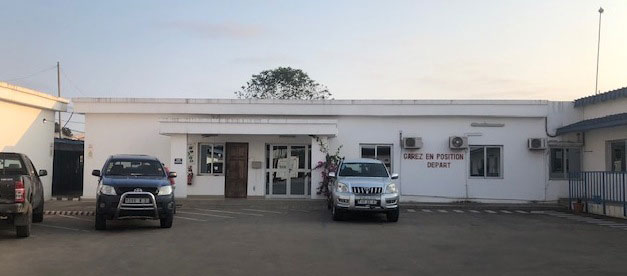 This facility provides a nice office space and a large yard to store and maintain our diving equipment. Air diving equipment is available on site and can be mobilised to any country in the WA region.
Contact Rana Congo Sàrl
122, Avenue Du Havre
BP 698 - Pointe Noire
Republique du Congo (Brazzaville)
Tel: +242 05 742 7736
E-mail: rana@ranacongo.com
After the award of some contracts in Equatorial Guinea, Rana Equatorial Guinea Branch was opened in 2021. The branch is conveniently located in Malabo with a resident Base Manager.
Contact Rana EG Branch
122, Avenue Du Havre
Malabo II (Edificio Siglo XXI), s/n - Malabo
Republica de Guinea Ecuatorial
Tel: +240 55 1800002
E-mail: yohann.cohen@ranadiving.it