We work with different types of clients and the end-client is usually a major oil company like Eni, Chevron, Total, Exxon-Mobil, Edison.
Often our services are hired directly from such major companies, although our direct client is most frequently an international contractor like Saipem or SBM Offshore and our activities are usually part of a bigger turn-key or EPCI project.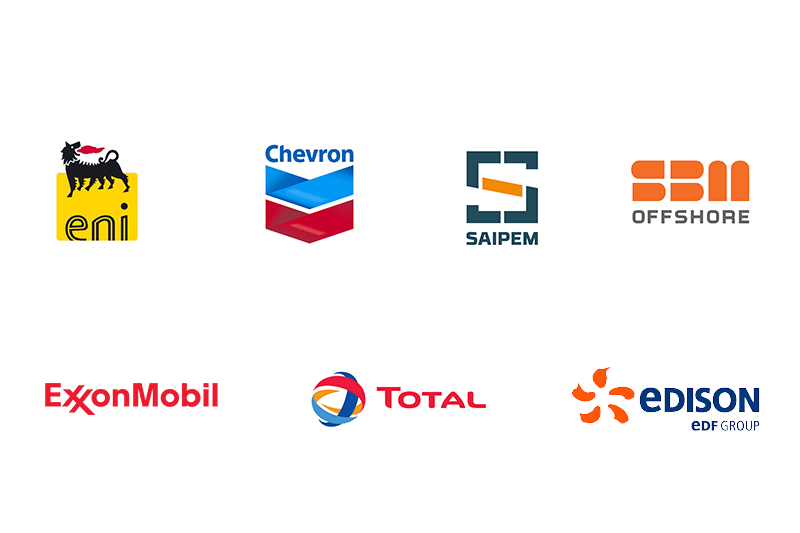 No matter big or small, all clients are important to us:
from an extensive IRM or construction campaign to a half-day inspection alongside, all clients deserve our utmost care.